Playa de Muro
A paradise where to book your hotel in Majorca
Our hotel is located in Playa de Muro, in the northwest of Mallorca, an extensive beach of fine sand and turquoise waters that includes 4 sectors that cover about 6 kilometers in length. It is located in the town of Muro (Playa de Muro), very close to Alcudia, and it is an ideal beach for people of any age and very popular with families, as it has easy access and a variety of services. In it you can find parking areas, restaurants, showers, rental of sunbeds and umbrellas, lifeguards or adequate infrastructure for people with reduced mobility. It also offers the possibility of practicing all kinds of water sports, such as kayak routes, pedal boat rides, kite surfing, wind surfing, sailing or paddle surfing, among others. The beach area is divided into 4 sectors: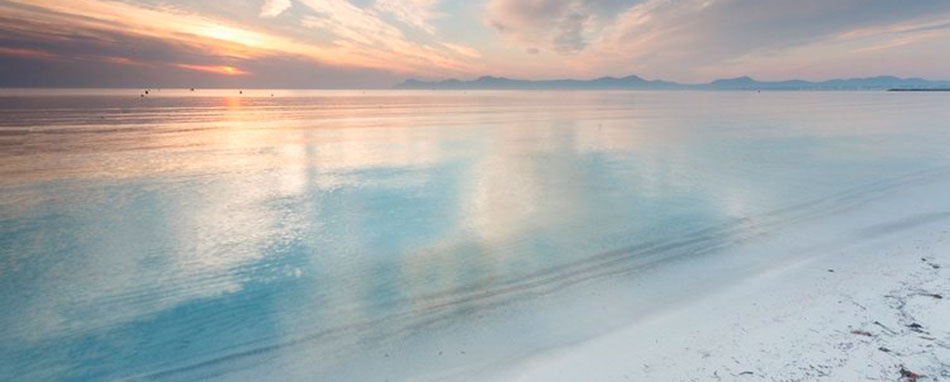 Sector I
The first sector of Playa de Muro is located 15 km from the center of the municipality of Muro and about 3 kilometers from the center of Puerto de Alcudia, and is located between the s'Oberta breakwater of the S'Albufera Natural Park and the Playa de Alcudia, which is an extension of this. This beach area has very fine sand with transparent waters and moderate waves. Its sandy bottoms are shallow, so it is necessary to walk a lot to show its depth, which guarantees greater tranquility for people who go with small children. In the surroundings you can find various paths with pine groves and juniper forests, and it stands out for family tourism.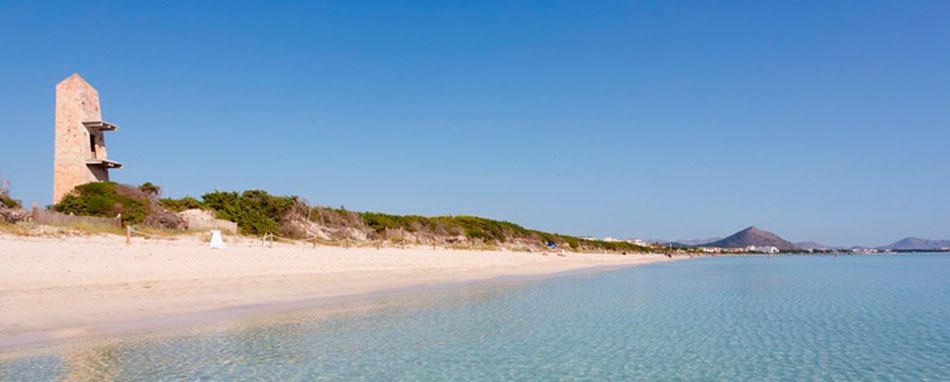 Sector II
This sector of Playa de Muro is located about 12 kilometers from the municipality of Muro and about 6 kilometers from Puerto de Alcudia. It extends from the s'Oberta channel, next to the Puente de los Ingleses, until the beginning of the next area, called Es Comú. This section (like Sector I), also stands out for its family-friendly tourism, and is very close to the marshes of the S'Albufera Natural Park, the largest wetland in the Balearic Islands.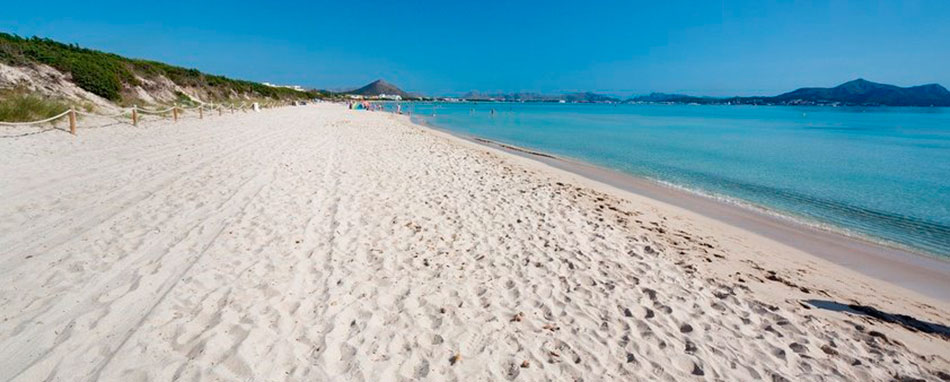 Es Comú
The Es Comú area of Playa de Muro is located about 10 kilometers from the municipality of Muro and less than 1 km from Can Picafort. The sandy area in this area is located between Sector II and the Es Capellans area. It is one of the most unspoilt areas of the Bay of Alcudia. It is a Natural Area of Special Interest that is included within the S'Albufera Natural Park. Its access is difficult, both on foot and by vehicle, since the pine forest area is closed to road traffic, except for both ends where there are streets. With these characteristics, Es Comú tends to have a lower influx of bathers, especially families. For this reason, it becomes the ideal beach for those who seek tranquility and a more wild and natural environment. This area does not have its own rescue service (as if they have sectors I and II) although it is guarded by patrols with rescue jet skis and also by lifeguards from Sector II and Es Capellans.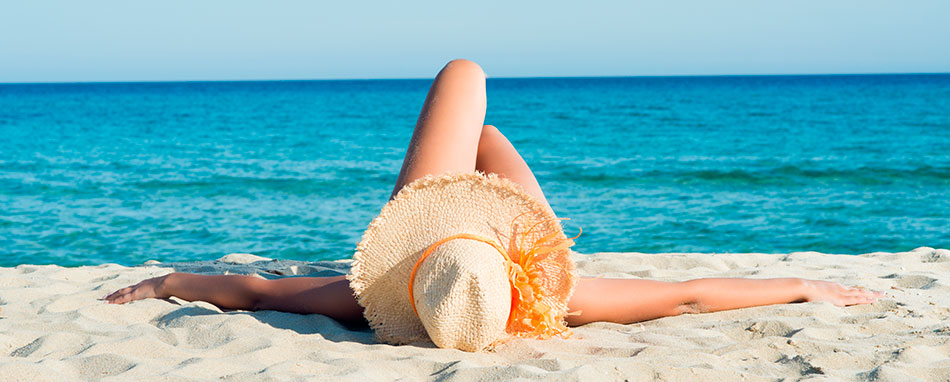 Es Capellans
Known as Es Capellans or Casetes des Capellans, it is located 2 kilometers from the center of Can Picafort and about 10 kilometers from Muro. It is named like this because it was the summer residence of the priests of the parish of Muro. Today we can see a unique landscape, with small houses surrounded by sandy streets surrounded by typical southern vegetation. This sandy area, half a kilometer long, is the continuation of Playa de Can Picafort (Santa Margalida) and the beginning of the Playa de Muro - Es Comú area. Es Capellans acts as a natural border between both municipalities and is located next to the S'Albufera Natural Park. The Escapellans Area has 2 lifeguards along with two watchtowers.

Discover the hotel in which to fall in love with Mallorca
Booking your stay at our hotel in Playa de Muro you will find all kinds of facilities for your favourite sports, either in the sea or on the sand of the beach. Whether you like to practice kite surfing, wind surfing or paddle surfing, kayaking or riding a pedalo, the waters of the beaches of Muro are perfect for it. If, on the other hand, you are passionate about beach volleyball, you will also find areas with nets in which to play a game with your friends.

Despite its great extension, Playa de Muro has managed to remain one of the cleanest and most cared for beaches on the island, and the prestigious blue flag that is awarded to beaches that meet optimum environmental conditions flies from its sand. Es Capellans is the only beach in this area that, at the moment, does not yet have this recognition Playa de Muro can be easily reached both by car and by bus. There are regular connections from Alcudia or Can Picafort, and paid parking is available. Sectors 1, 2 and 4 are the most easily accessible by wheelchair and by people with reduced mobility, since they have wooden walkways and parking very close to the beach.

In its surroundings there are bars, restaurants, hotels, parks and souvenir shops, which adds value to the area and makes it a reference holiday destination during the summer months.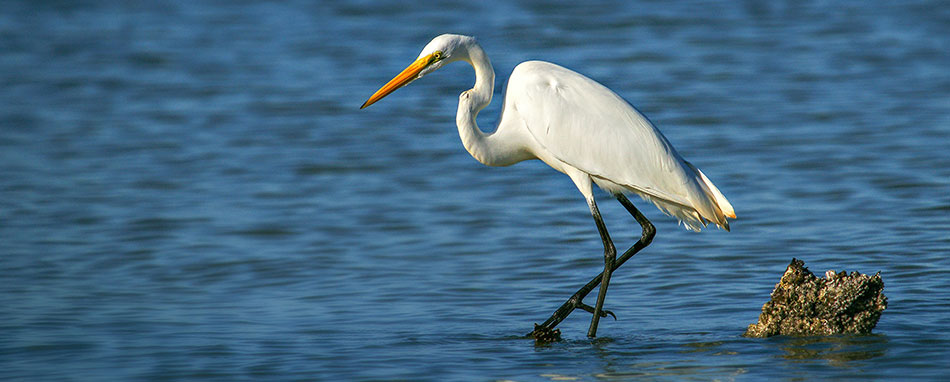 What to do close to Playa de Muro
Majorca is a privileged paradise in the Mediterranean, and has unique places to get lost, as well as various leisure and entertainment plans for all tastes. For all those who love nature, the S'Albufera Natural Park is an almost obligatory visit. It is the largest and most prominent wetland area in the Balearic Islands, with an approximate area of 1,700 hectares, mostly wetlands. It was declared a Natural Park in 1988, and it is a great area for hiking or biking, as well as for observing its native birds, flora and fauna.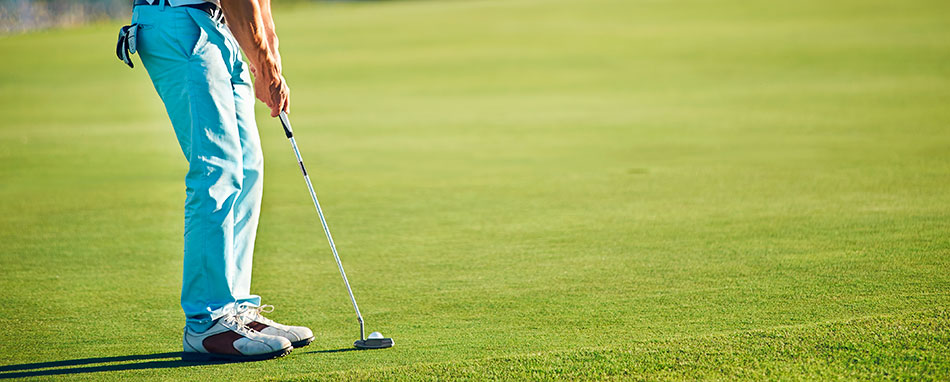 If you are looking to play golf, you will find at Alcanada Golf an exclusive 18-hole course with unbeatable views of the bay of Alcudia and the lighthouse of the island of Alcanada (it is the only golf course in Majorca with sea views). The clubhouse is 400 years old and is a renovated Mallorcan "possessió", which houses the Golf Club and the spacious Alcanada restaurant. On the other hand, you can also travel to the city of Alcudia, located about 6 km away and which breathes history in every corner. It has the peculiarity that its old town is surrounded by the only fully preserved wall in all of Majorca. It dates from the 14th century and was built under the mandate of King Jaume II to protect Alcudia from pirate attacks. Inside this imposing wall we find a charming historic center with a medieval pedestrian layout, with important heritage, cultural and artistic displays, and with stately homes that preserve all their essence.